About the Artist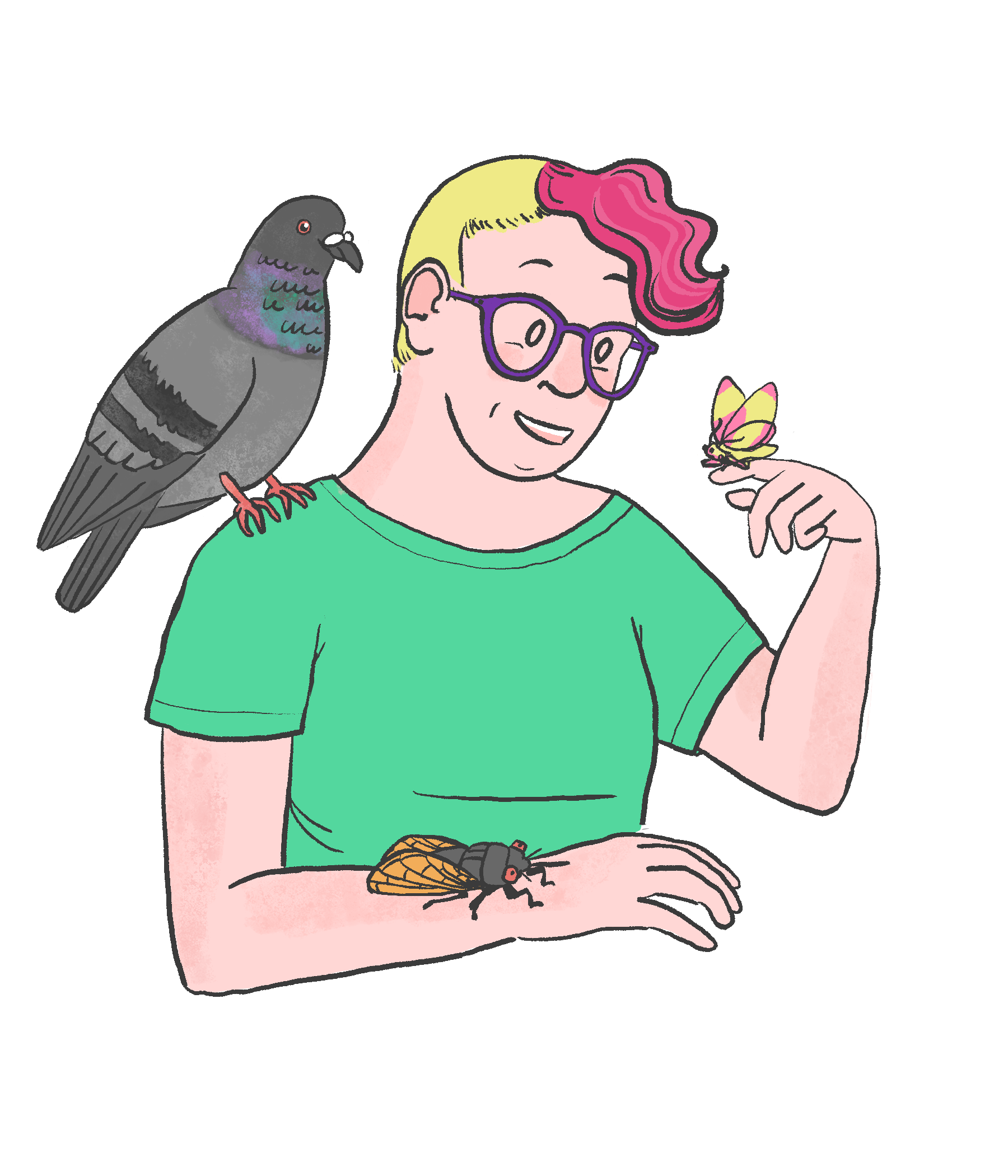 Noticing the Little Things
In the spring of 2020, I had a lot of energy bottled up in a world where no one was supposed to be going anywhere. So I finally started this experiment called "learn how to take some pictures" and set out every afternoon with my company's borrowed DSLR camera, giving my walks around the neighborhood some purpose.

Soon I realized that I had missed a whole world while commuting to and from work each day: there they were, crawling over the leaves of the budding plants signaling each other with antenna, lounging over the branches of the trees above me, lazily eating pizza crust, bowing and cooing to each other on the roof of the shed in the backyard. All I needed to do was take time to watch, and the little things started to come into focus. They were little creatures with so much character I had to make them into characters, which is who I now bring to all of you with my art.

Want to follow my continued explorations? Find out more about me and the other work I do at my website, check out the insects I've observed on my iNaturalist profile, and follow me on Instagram so you never miss a new creature feature!